KATIE GOT BANDZ EXCLUSIVE
#SALUTE @KATIEGOTBANDZ #teamlilbooty #teamkatie #DRILLARYCLINTON
==========================
Published on Mar 24, 2012

Directed & Edited By: Hit Them Fanz
Produced By: Snapback


================================
KATIE GOT BANDZ PHOTO GALLERY
==============================
MORE OF KATIE!!!!!!
Published on Apr 22, 2012

Follow katie got bandz on Twitter @Katiegotbandz
Follow the fan page on Twitter @realtalkchicag1
Follow Acewiz on Twitter @acewiz112988
also on Facebook RealTalkChicago



Published on Nov 14, 2012

I do not own anything, all rights to Carnage & Katie Got Bandz.


Published on Apr 19, 2012

Katie Got Bandz "On The Spot" Interview With Chill (wbcmagazine.com)

Published on Aug 12, 2012

RedEye's Kyle Kramer interviews Chicago rapper Katie Got Bandz




Powered by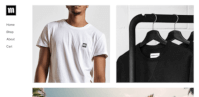 Create your own unique website with customizable templates.