A corner seat by: in the mind of....bobby sticks
Alone in a room staring at the wall , nights turn into days , days turn into nights , nights turn into weeks . Isolating yourself from society , family , friends . With random thoughts where nobody understand . To listen to other peoples opinions or views on what you should do , how to do it and If it was me . Depression is a world that will leave you lost within yourself pulling you into a never ending "Black hole" . You want help , but you can't when you wish you didn't because mentally we don't want to be look at as crazy , weird , for the simple fact that our mental instate isn't ready for help from others . Depression leaves you numb with fear , sometimes with no hope or ambition nor motivation to live . Sometimes when your alone in tears and with random thoughts , feeling hopeless , you loose yourself . For some of us who has experienced depression we can come out of it on our own and some of us can't . There's many signs of depression that's so intense that will show among friends , family ect . Where that will leave a strong person to help that individual to overcome that black cloud we called Depression .

---
CAN'T PARTY TO THE TRUTH BY: M.GIAMMONA AKA MIZZ YAYO
CANT PARTY TO THE TRUTH
BY : M. GIAMMONA

Party party party let's all get wasted. The all too familar words of rapper Gucci Mane which basiclly sums up the new generations attitude and outlook towards life. Real hip hop with subject matter and content has been replaced by nice beats and catchy hooks. Have times really changed so drasticlly? Somewhere between men in pink and skinny jeans lies the problem. But fashion isn't the real issue although it comes with the territory. The real issue is the music industry being watered down to control the weak minds of the public. The music is designed to make u piss your money away and forget about reality because you can't party to the truth. Listening to artists such as Lupe Fiasco and Mikkey Halsted dosen't encourage people to throw their money away but promoting education is no fun. Speaking the hard truths of the realities going on world wide dosen't give u that carefree feeling of nothing being wrong. So while other countries rise up against the higher powers we drink, party, and spend money we dont have hoping that someone will step in and save us. Face it hope and inspiration dosent even make the news let alone money, and we all know if it dont make dollars it don't make sense so somehow Waka Flocka makes sense.....While others like Common are labled concious rappers for offering enlightenment and encouragement. The sad part is these are the very ingredients our youth so desprately need. Very few artists offer substance to the masses becauce they wont recieve a record deal off that. So instead we swagg and surf our way through the industry making meaningless songs about how much money we have and cars we never seen and cant spell. When the truth is majority of us are broke, got too many bills and not enough income to cover half of what we accumalate monthly. But who wants to party to that?? I mean what are u gonna do walk in the club, throw your hands up like "heyy im broke and my babydaddy aint shit!" Oh wait thats been done...wink : ))

---
Powered by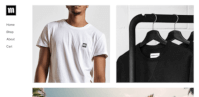 Create your own unique website with customizable templates.